Frequently

Asked Questions
When Are We Available?
Your pet is our priority…Rest Assured are here for you 24/7/365
Our normal business hours are:
Mon-Fri: 9am – 8pm
Sat: 9am – 6pm
Sun: 10am – 4pm
If you require our assistance outside of these times, we are still available, but emergency appointments will be subject to an additional fee.
If we are already busy with a client, and cannot immediately answer the phone, please leave a message and you can expect a response within the hour. 
We will try our best to accommodate your needs, and in some cases, same-day appointments may be available. However, if possible, it is better to prepare yourself ahead of time to make sure all your questions have been answered and your decisions are not rushed.
We feel that it is always better to have made your decisions a day too early than a day too late.
Fees (How Much Will it Cost?)
Our fees start from £195 + VAT.
Fees vary depending on the size of your pet and your aftercare choices.  We are happy to talk through your pet's unique requirements.
 All visits outside of our normal working hours are subject to a surcharge of £70 + VAT.
Payments can be handled prior to our arrival or at the time of our visit to you.
We accept all payment methods, including cash, BACS bank transfers and all major credit cards.
Unfortunately, we do not accept cheques, American Express of Diners Club.
Cancellation
If you cancel your appointment less than 24 hours prior to the agreed time of your visit, regrettably you will incur a £75 cancellation fee.
 Naturally, if your pet unfortunately passes away prior to your appointment, then the cancellation fee will not apply.
What Area Do We Cover?
Rest Assured looks after pets in Sussex and the surrounds. Please see the map below.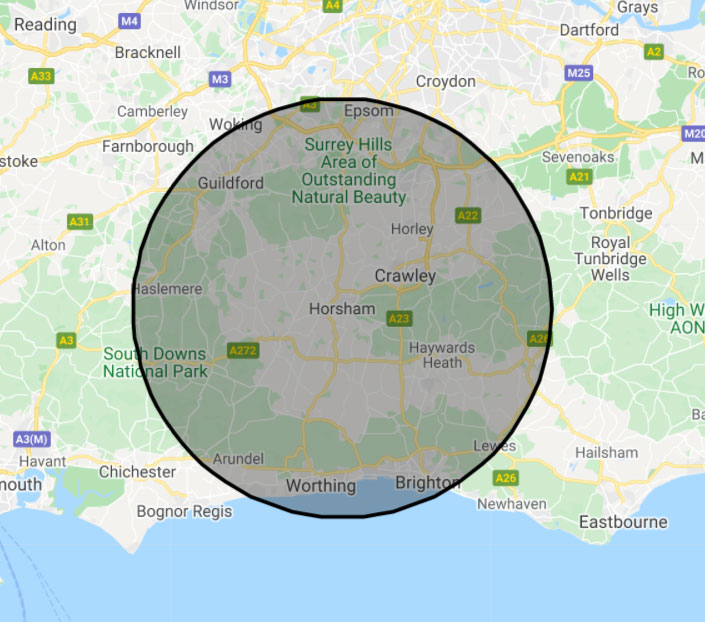 We cover a 20 mile radius of Horsham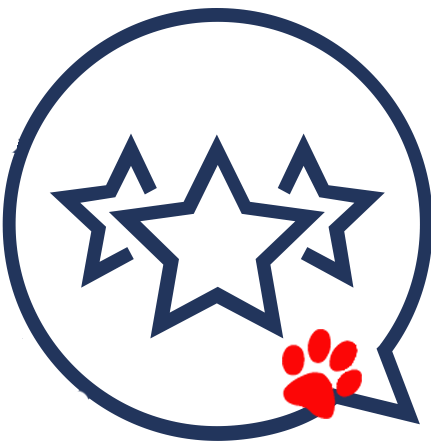 JOHN SMITH
Horsham
We needed to use Rest Assured recently when our beloved Labrador passed
Excellent Service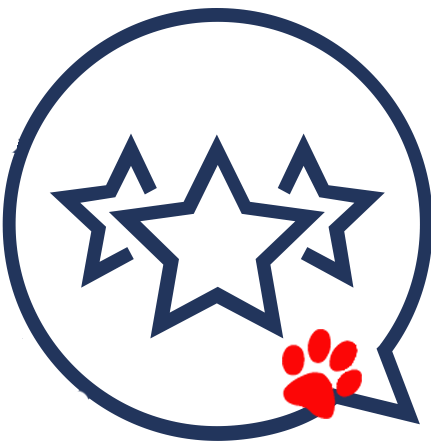 Miss C
Horsham
I just wanted to say thank you for the caring and professional way you put my cat Oscar to sleep in his bed,
    at home. He felt no pain and I'm so grateful that he was sedated first.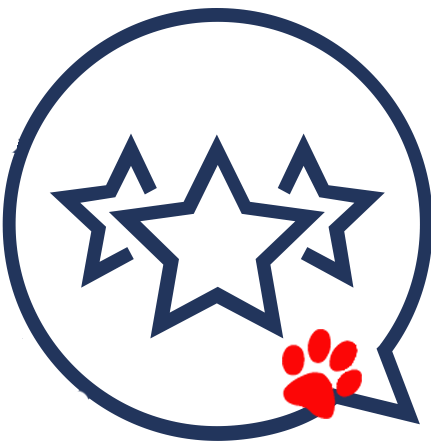 JOHN BARKER
Haywards Heath
Thank you to Rest Assured for help in our time of need. 
Professional Service